Bob Sherron | St. Louis
I make websites for fun and profit.
Since 2001, I have been using web standards and open source technologies to deliver finely-crafted web experiences.
Here is a list of some projects I have been working on:
Fleishman-Hillard is an international public relations firm headquartered in St. Louis. I am currently using WordPress to market the agency online.
TownLife is a Rails application that hosts over 100 clients, from government agencies to small businesses and everyone in between. Its scalable architecture allows a small team to manage hundreds of sites, connecting small communities to their constituent members.
15th Street Construction is a contracting business in St. Louis. They needed a site to showcase their renovation projects and some search engine optimization to enhance their online profile.
Midwest Tile and Granite needed a website to showcase their wares and services. A custom WordPress site made it easy to get them up and running quickly.
Mocha Club is a charity organization that takes small donations and turns them into big help for people in Africa. I recently assisted another developer in updating their payment processing and membership systems and creating an online store for them.
Arizona Healthy Homes requested an extensible web application that would allow them to list homes that qualify for their special program.
Artist Nate Rueckert needed an online store to sell his incredible patriotic baseball-themed artworks.
The Racketman is a locally-owned tennis shop that needed a web-based Rails application to manage their racket rental program.
Cortland Associates is a wealth management firm in St. Louis. I recently redesigned their website to more properly reflect their brand image.
A principal of Cortland Associates, Tom Podlesny needed to establish a more definitive web presence, and I was able to help.
Vighter Medical Group needed a developer to complete a design started by another provider. I was able to help out, finish the site, and set up their online newsletter system.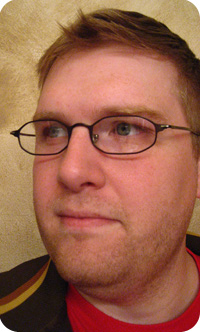 Contact Info
bob@bobsherron.com
(314) 504-1160

You can also find me on Twitter, Facebook, Flickr or LinkedIn. Sometimes, my wife and I blog.